"Recall a time you were embarrassed while playing a sport."
That was the next question of the card game we were playing in the kitchen.
Rian was home with Miles and me from Waterloo for the holidays.
Mom, in N.S., joined us via Zoom.
"In highland dancing competitions, I wore a long, artificial braid coiled in a bun on my head since my hair was always tomboy short," I said.
Mom smiled as she knew this story.
"I was in the Canadian Championships and could feel my hairpiece loosening as I swung my partner in the Reel.
"It started circling my head helicopter-style until it gained enough momentum to fly off completely and land on the floor in front of the judge.
"I could hear a low gasp from the crowd on the bleachers.
"What happened?" Rian asked.
"I was next-level mortified, but I kept dancing.
"I should have been disqualified, but I placed fifth."
"How'd you manage that?" Miles asked.
"I found out later that the judge thought it was sporting of me to finish the dance rather than walk off the stage."
Did the holidays bring back memories for you, embarrassing or otherwise? 😉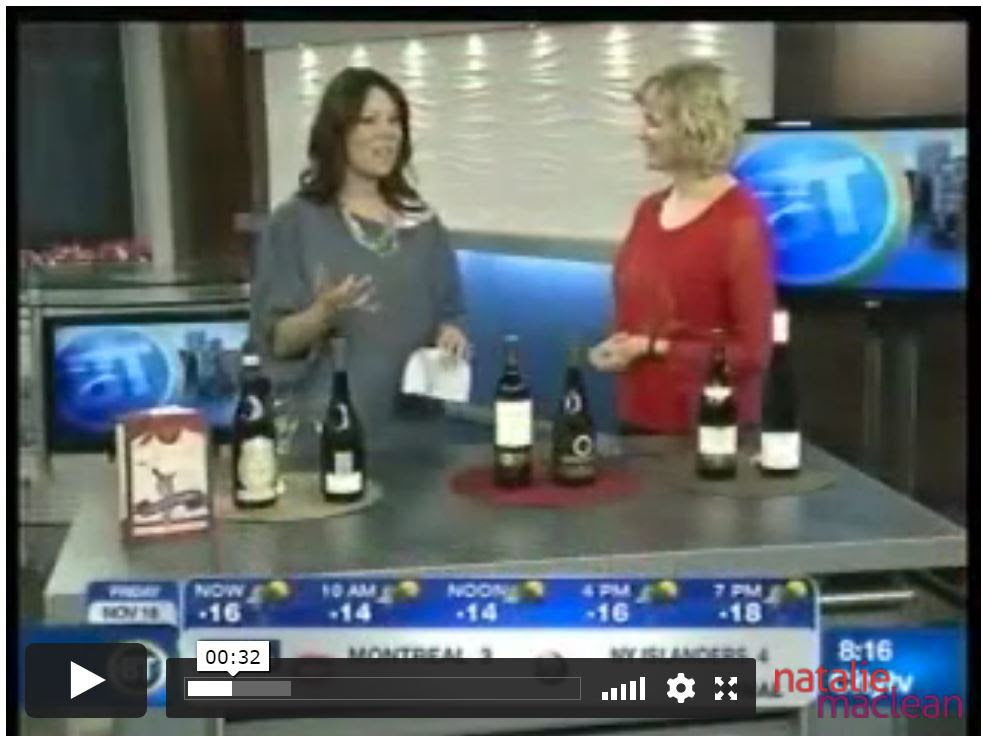 Speaking of memories and bad hair, the video above is from the tour for my second book, Unquenchable: A Tipsy Search for the World's Best Bargain Books.
On CityTV's Breakfast Television, we chat various wine myths, including six wines that offer terrific value.
That's myth #1: you don't need to pay a lot to get a great wine.
Plus, we bust six other wine myths from the legs of wine indicating quality to the value of sniffing corks.
More wines for your weekend:
BC (stock), Alberta, LCBO (stock), SAQ (stock), NB, NS
I hope that 2021 brings you lots of great wines that help you (but not your hair) to unwind 😉
Cheers,
Natalie