Is there anything more sensuous than chocolate melting over your tongue, then feeling it ooze …
… into every crevice in your mouth?
I can think of only one thing better …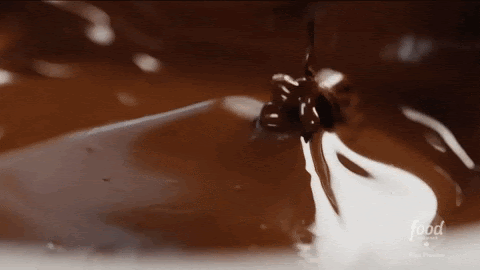 Finding the right wine to pair with that chocolate 😉
That's why I'll be hosting online wine and chocolate pairing private classes for several companies in the new year (as well as wine and cheese) …
Hit reply if you'd like me to host one for your organization.
Rev your engines early for Valentine's Day!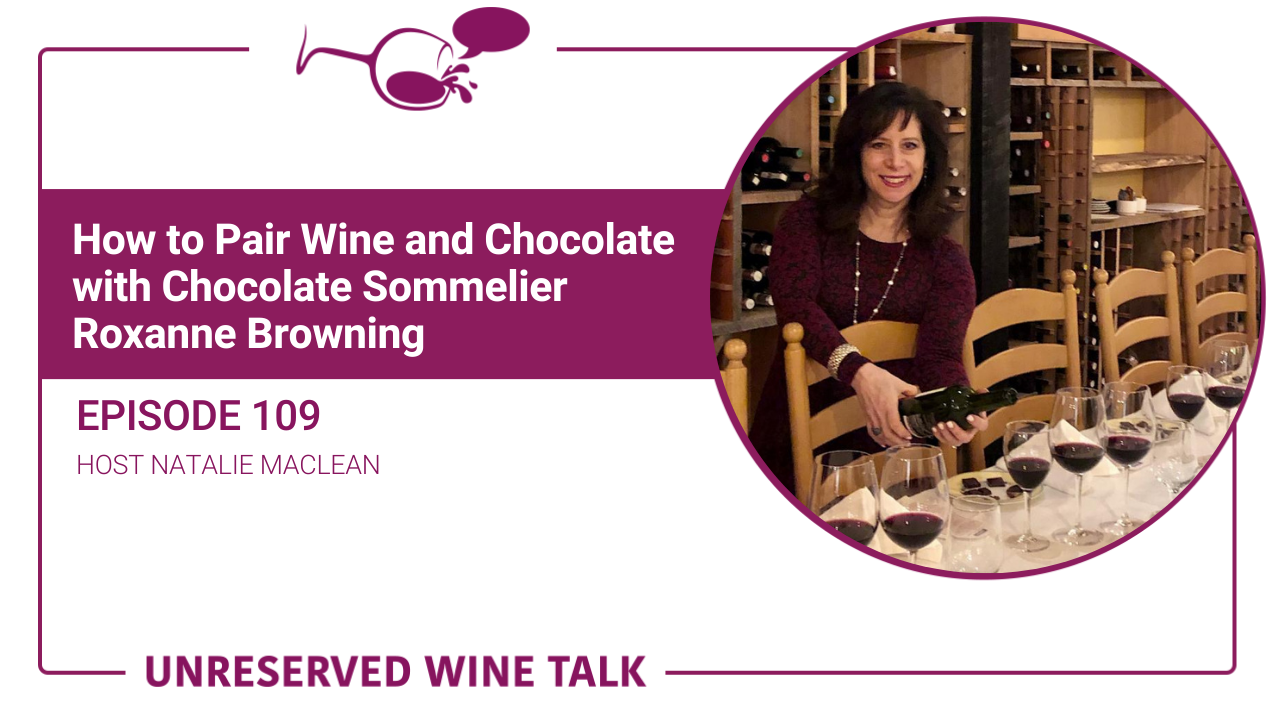 On this episode of Unreserved Wine Talk podcast, I'm chatting with New York Chocolate Sommelier Roxanne Browning.
You'll discover:
Which wines pair best with which types of chocolate, and which are disastrous?
What's the difference between a candy chocolate bar and real chocolate?
What do Fair Trade and Direct Trade mean and why are they important when you buy chocolate?
Where can you find the best chocolate?
How can chocolate help you lose weight?
Why is texture so important when pairing wine and chocolate?
Tune in here for all of these answers, my wine-lovin' friend!
Want to play this podcast on your smart speaker?
Just say, "Hey Google" OR "Alexa" — "Play the Unreserved Wine Talk podcast."
Et voilà!
I'll be there with you chatting about wine while you're doing whatever you do at the same time… it's always wine time 😉
You can also subscribe for free on any of these places above or below (and on any podcast app) so that you don't miss an episode:
Apple Podcasts (iTunes), Google Podcasts, Android Devices, Spotify
iHeart Radio, Stitcher, Soundcloud, Pandora
Not on any of these channels?
You can also listen to the show on my website here.
I'd love to hear from you about this episode … did you like it (or not)?