On tonight's video Watch Party at 7 pm EDT you'll learn:
the best ways to learn about wine
insider tasting techniques from two experts
the uncanny similarities between wine and music
plus more wine tips and great stories
Tune in for the debut of our live-streaming video conversation with Amanda McCrossin and Vanessa Conlin, Master of Wine!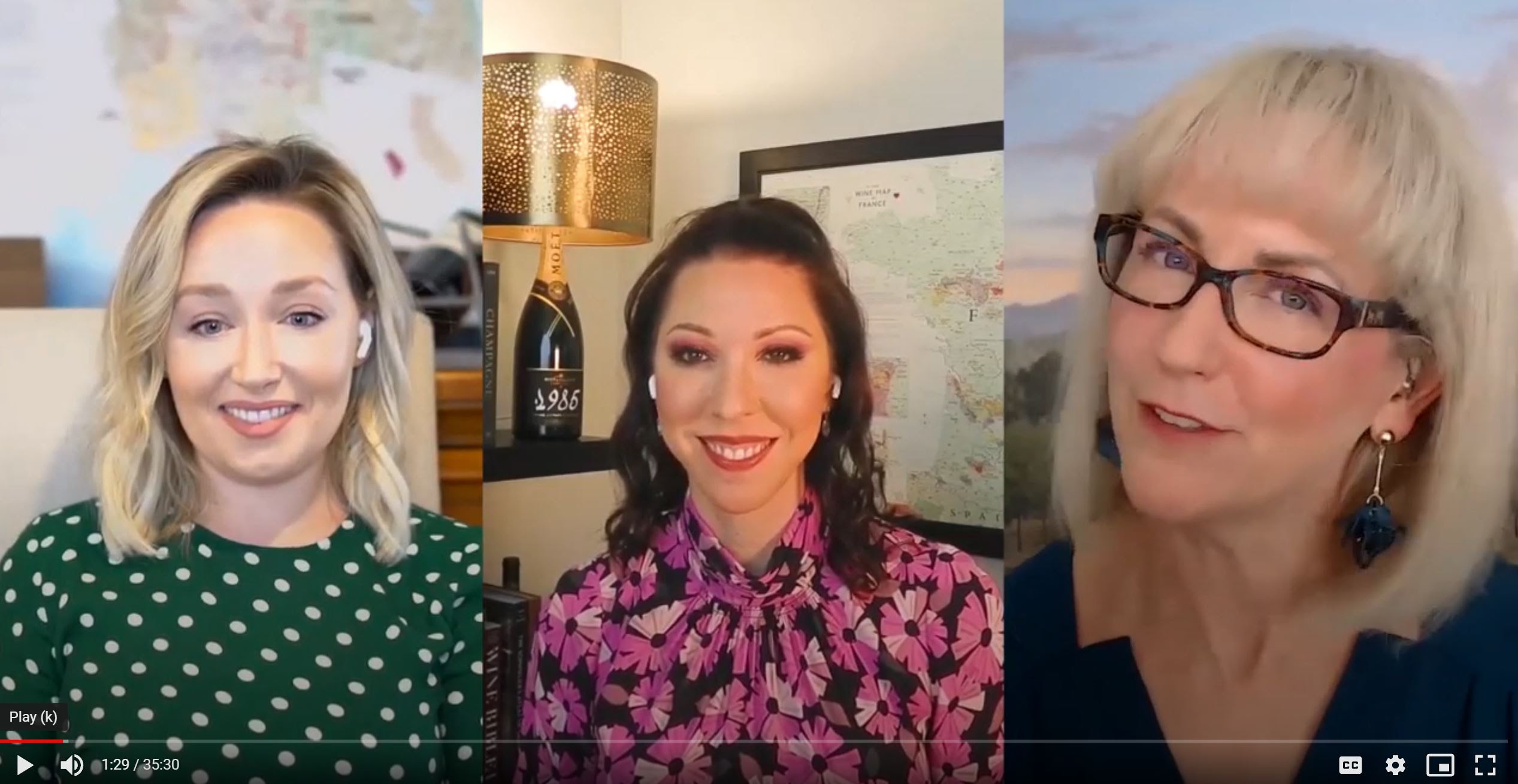 Click on the "Going" or "Interested" buttons below:
https://www.facebook.com/events/465681857886314
Then Facebook will notify you when we go live.
You can catch us on Instagram here (click on the blue "Follow" button):
www.instagram.com/nataliemacleanwine
We'll also be on YouTube Live here (click on red "Subscribe" button):
www.youtube.com/c/NatalieMacLean
Meanwhile, on the Unreserved Wine Talk podcast, I'm chatting with Amanda McCrossin & Vanessa Conlin for part two of our two-part conversation.
You'll discover:
What are the main differences between the MW and Master Sommelier qualifications?
Why doesn't Amanda think the orange wine trend is here to stay in the US?
Why is there so much confusion for consumers when it comes to natural wines?
How does Vanessa identify natural wines?
Have consumer wine choices changed during the pandemic?
Which type of wine glass does Amanda recommend for California wines?
Want to play this podcast on your smart speaker?
Just say, "Hey Google" OR "Alexa" — "Play the Unreserved Wine Talk podcast."
Et voilà!
I'll be there with you chatting about wine while you're doing whatever you do at the same time… it's always wine time 😉
You can also subscribe for free on any of these places above or below (and on any podcast app) so that you don't miss an episode:
Apple Podcasts (iTunes), Google Podcasts, Android Devices, Spotify